Programmable logic controllers from Siemens — for tailor-made performance
Are you looking for programmable logic controllers that offer a cost-effective and flexible automation system? Siemens programmable logic controllers are just right for every application. SIEMENS SIMATIC programmable logic controllers have consistently proven their worth in mechanical engineering, production and process technology — and have set standards in engineering, communication and diagnostics.
Keypad or touch panel
Equipped with a full range of functions, every SIMATIC HMI panel provides the most efficient human-machine interface for machines and plants. Keypad and touch panel versions come in a range of performance classes. SIEMENS HMI offer a winning combination of ruggedness and brilliant displays, and have proven themselves for years in very different applications worldwide and in all industries.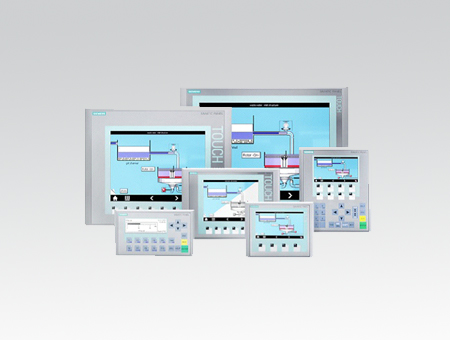 Siemens Simatic PLCs have been proving their value in many different applications in all industrial sectors for many years
now.
SIEMENS HMI do not only have an innovative design and provide high performance. One unique feature is the configuration via SIMATIC WinCC in the TIA Portal with a previously unknown degree of engineering efficiency.

Integrated functionality across all display sizes

The portfolio of the SIMATIC HMI Panels is clearly structured:
A) SIMATIC HMI Basic Panels offer basic functions for simple Human to Machine interfacing applications.
B )SIMATIC HMI Comfort Panels are suitable for complex applications.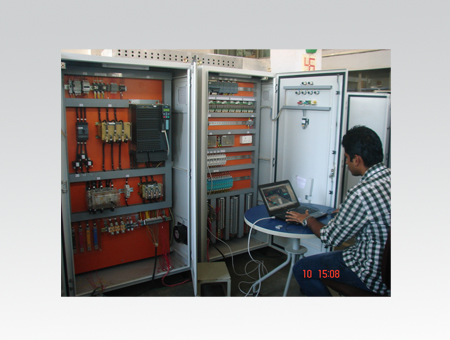 The functionality of the SIEMENS HMI is identical within a family of devices. Client can select the optimal display size for your application and decide whether to operate it by means of a touch screen and/or keys.

SIMATIC HMI Key Panels, the innovative operator panels ,are pre-assembled and ready-to-install. Compared to conventional wiring, this results in time savings of up to 60%.

SIEMENS Mobile operator control and monitoring – wireless and with complete safety functionality

For plants that are very extensive or are difficult to monitor
visually, portable operator panels bring important advantages. SIMATIC HMI Mobile Panels can be wired or wireless. Complete safety functionality via IWLAN, to date this is only available for SIMATIC HMI Mobile Panels.

Exclusive energy efficiency of SIEMENS HMI
SIMATIC HMI can be intuitively configured with SIMATIC WinCC in the TIA Portal. An increased degree of engineering efficiency is achieved in the Totally Integrated Automation Portal if additional Totally Integrated Automation components Such as SIMATIC Controllers are used. The perfect interaction with STEP 7 prevents multiple entries and guarantees data consistency.

SIMATIC HMI Comfort Panels

SIMATIC HMI Comfort Panels universally provide the same high-end functionality. With high-resolution widescreen displays from 4" to 22",

Comfort HMI optionally available with touch operation or control keys,One of the numerous innovations compared to previous SIMATIC Panels


SIMATIC HMI Comfort Panels are available with 4", 7",9", 12", 15", 19", and 22" widescreen displays. SIMATIC HMI is with high resolution of 16 million colors allows a detailed process display and optimal readability. Comfort HMI by the wide viewing angle of 170°.The brightness of the comfort displays can be dimmed 100% and can therefore be optimally adapted to the requirements of the respective application

Comfort HMI widescreen format provides up to 40% more visualization area and thus expanded display capabilities for complex operating screens. This format also allows a clear division between the sections for application monitoring and application operation.

by the wide viewing angle of 170°.The brightness of the comfort displays can be dimmed 100% and can therefore be optimally adapted to the requirements of the respective
application